Projects/Fairs
Future Fair 2023. Booth T7. New York, USA.
VIGIL GONZALES is pleased to share its participation in Future Fair New York City with a solo show of Parisian based artist Enrique Ramírez (b. 1979, Santiago de Chile). Our solo presentation can be seen until May 13th in Chelsea Industrial (535 W 28th St, New York) where we are showing a selection of lens media work by the artist. Currently Enrique Ramírez is exhibiting El Imposible Paisaje at Parque de la Memoria in Buenos Aires, Argentina.
Ramirez's work frequently uses different media such as image and sound to build a lot of intrigue located between the poetic and political space. The sea, as a recurring element within his artistic imagery, evokes a space of memory, movement, a place where narratives of voyages, conquests and migratory flows can be projected with all the content and political critique that these can contain.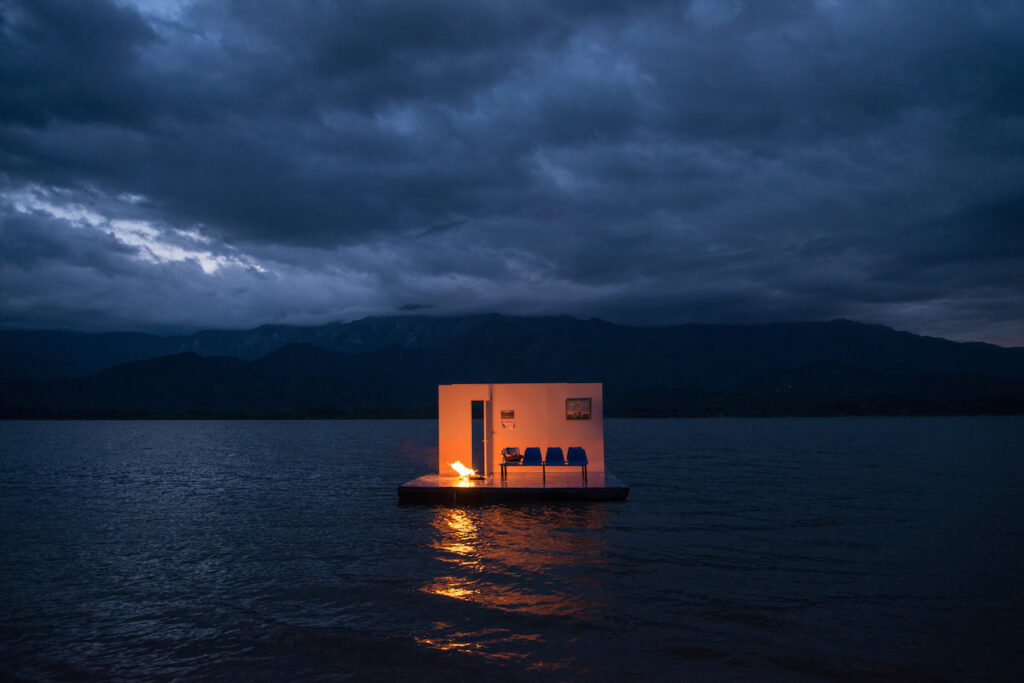 Enrique Ramírez
La Casa, 2013
Lambda print on paper Etching Rag 310 gr, wooden frame, glass
55.5 x 82 cm
Ed. 4/5
Enrique Ramirez's work is part of the collections of MoMA- Museum of Modern Art (New York), KADIST Art Foundation (San Francisco), Museo de la Memoria y los Derechos Humanos (Santiago) and Musée national de l'histoire de l'immigration (Paris), PAMM- Perez Art Museum among others.