Artists
Jose Luis Martinat
The materials José Luis Martinat works with are often film, drawing, photography, writing and sound. By appropriating, manipulating and distorting pre-existing materials, it changes the original meaning and generates the possibility of new associations and interpretations. This work process reflects its interest in images as purely artificial creations and how reality is expressed through them.
Recently, the artist has intervened on symbolic materials of Peruvian culture such as canvas and brick.
Martinat participated in the Sharjah Biennale in 2009 and had various prestigious exhibitions at the Telefonica Foundation and the Museum of Contemporary Art (MAC) in Lima in 2013, at the Malmö Museum in 2008, at the Wysing Art Centre in Cambridge in 2007 and at the Lima Art Museum (MALI) in 2006 and 2008.
In recent years, he has worked on numerous projects with his brother José Carlos Martinat at the Peréz Art Museum in Miami (PAMM) in 2018, the MoMA in New York in 2017 and the TATE Modern in London in 2013.

José Luis Martinat

Born in Lima in 1974

Lives and works between Gothenburg and Lima

 
Education
2004-2007 Malmö Art Academy. Sweden
2000-2003 The School of Photography and Film. Gothenburg, Sweden.

COLLECTIONS
Malmö Art Museum, Sweden.
Lima Art Museum (MALI), Perú.
Solomon R. Guggenheim archives, NY
MoMa. Museum of Modern Art Library and Archives, NY
Gothenburg City art collection.
Coleccion Hochschild

SELECTED SOLO EXHIBITIONS
2021 – Splendor and fall, Gallery Ginsberg. Lima. Peru.
2019 – The Commissioned Drawings, Gallery Box. Göteborg.
2019 – Vencidos, Gallery Sagrada Mercancia. Santiago, Chile.
2019 – We promise never to wake up, with Jose Carlos Martinat, Gallery Nosco, France.
2017 – Infografia del aprendizaje, Galley Revolver. BA, Argentina
2017 – Infografia del aprendizaje, Gallery Patricia Ready. Santiago, Chile
2016: – El futuro esta en marcha, Gallery Lucia de la Puente, Peru
2016 – Pais con futuro, Monumental Callao. Peru
2015 – Untitled, with Jose Carlos Martinat, Gallery Revolver. Lima, Peru
2013 – We/They… Galery Lucia de la Puente. Lima Peru
2011 – Estructural, Galery Lucia de la Puente. Lima, Peru
2010 – Facts & Figures, Stenasalen. Gothenburg Art Museum. Sweden
2009 – Galería Aura. Lund. Sweden
2009 – Gallery Crystal, Stockholm. Sweden
2009 – Contenedor, Gallery Revolver, Lima, Peru
2008 – Gallery Rum 46, Århus. Danmark
2008 – Gallery 54, No Titulo, Gothenburg – Sweden
2008 Graduation Show . Malmö Fine Art Academy Gallery
2004 – ………. Gallery Punctum. Lima-Perú
2003 – TRANSIT, Göteborgs Konsthallen
2003 – Gallery Pannrummet. Konstepidemin. Gothenburg – Sweden

SELECTED GROUP EXHIBITIONS
2021 – The Little Things That Counts, Marra|Nosco, Brussels
2020 – Contemporary Textil Art, Online Artistshock, Santiago, Chile
2019 – Cronicas Migrantes, Contemporary Art Museum of Lim,a Peru
2019 – Macro, Museum of Contemporary Art in Rome, Italy
2018 – Extractions, Gallery Nosco. Marseille, France
2017 – How to Read El Pato Pascual: Disney's Latin America and Latin America's Disney, Luckman Fine Arts Complex. Los Angeles, CA
2017 – Final de Partida. Galeria Sagrada Mercancia. Saniatgo, Chile
2016 – SOMA-Mexico Iaspis
2016 – Kai- Cuzco Peru, Gästateljé Västra Götaland
2016 – POST / FACIO: "Melancolías de la Violencia". LUM: Lugar de la Memoria, la Tolerancia y la Inclusión Social
2015 – Reverberations. Röda Sten Konsthall. Gothenburg – Sweden
2015 – KAFF 2015 – Kecskemet animation and film festival, Hungary
2014 – Valet, Studio 44. Stockholm
2014 – Base + Velo. Gallery Revolver, Lima, Peru
2014 – Öppet Hus. IASPIS. Stockholm-Sweden
2014- Sight and Soun ds: Peru. Jewish Museum, NewYork
2014 – PINTA Video. New York
2013 – La extensión del soporte, Fundación Telefónica. Lima, Perú
2013 – Videoarte 01, Reopening The Black Box of Technology, MAC, Lima, Perú
2013 – El Deseo o la emergencia de lo privado en lo público, Centro
Cultural España, Lima, Perú
2012 – Basel Miami. Together with Jose Carlos Martinat and Gallery Revolver
2012 – BIM, Bienal de la Imagen de Movimiento,BA, Argentina.
2012 – PeruBa, Ciclo Videoarte y Cine Experimental, Alianza Francesa, Buenos Aires Argentina
2012 – Remesas:13 artistas peruanos en el exterior. Fundación Telefónica, Lima- Perú
2012 -Image Festival # 2: (Re) Evolution. Amman. The French Institute, Jordan
2012 – Casa Tomada, I Bienal de Fotografía, Lima Perú
2011 – El placer es mas importante que la victoria, Gallery Tasneem, Barcelona, Spain.
2010 – Lunds Konsthall Presentation, Lund Konsthall. Sweden
2010 – Melancolías de la Violencia – Micromuseo en Bolivia.
2010 – Quince Aniversario. Gallery Lucia de la Puente. Lima Perú.
2010 – The Bags of Tricks. Intermedia. Glasgow, Scotland.
2010 – ARCO Art Fair. Madrid , España.
2009 – Sharjah Biennial. United Arab Emirates.
2008 – F-rummet. Fundación Edstrandska. Malmo Art Museum. 2008
2008 – Tener Lugar (experiencia, acontecimiento, posibilidad) Lima Art Museum (MALI).
2008 – Supermarket. Stockholm. Suecia
2007 – Wysing Arts Centre. Juntos con "La Culpable". Cambridge
2007 – MDE07. Encuentro Internacional Practicas Artísticas Contemporáneas/ Junto con "La Culpable".
2007 – VII Bienal de Video y Nuevos Medios de Santiago. Chile.
2006 – Viewscapes at the Turn of the Century, Limas Art Museum, Perú
2006 – Gallería 54, Videobuffe, Gothenburg
2006 – Gallería Doga. DNA tour exhibition. Oslo-Norway
2006 – Copenhagen Art Fair, Diesel New Art. Denmark
2006 – Gallería Edition. DNA Tour, Denmark
2006 – Betong Saloon. DNA Tour Austria.
2006 – KargArt. Video Art Show. Istanbul
2006 – Adelante, Video screening. Panora. Malmö
2005 – Invited, Gallery Murray-Guy. NY, USA
2004 – Video-Zone. 2nd International,Video Art Biennial in Tel-Aviv
2004 – Gallería Skarstedt. "Conjuros" . Stockholm.
2003 – Göteborg Konsthallen, H.F.F Examens Utställning
2003 – Salo Museo de Arte, Opening Hours, Museo para Todos. Salo-
Finlandia Tour- exhibition.
2003 – VI Bienal de Video y Nuevos Medios. Chile.
2003 – 7th Video Art Festival. Lima –Perú.
2002 – Konsthallen Röda Sten "Situation 10p" Gothenburg.
2002 – Museo Nacional de Arte "Opening Hours"- Museo para Todos.
Dinamarca Tour Exhibition, Suecia-Finlandia- Noruega
2001 – Galleri Box "Cash box". Gothenburg
The materials José Luis Martinat works with are often film, drawing, photography, writing and sound. By appropriating, manipulating and distorting pre-existing materials, it changes the original meaning and generates the possibility of new associations and interpretations. This work process reflects its interest in images as purely artificial creations and how reality is expressed through them.
Recently, the artist has intervened on symbolic materials of Peruvian culture such as canvas and brick.
Martinat participated in the Sharjah Biennale in 2009 and had various prestigious exhibitions at the Telefonica Foundation and the Museum of Contemporary Art (MAC) in Lima in 2013, at the Malmö Museum in 2008, at the Wysing Art Centre in Cambridge in 2007 and at the Lima Art Museum (MALI) in 2006 and 2008.
In recent years, he has worked on numerous projects with his brother José Carlos Martinat at the Peréz Art Museum in Miami (PAMM) in 2018, the MoMA in New York in 2017 and the TATE Modern in London in 2013.
José Luis Martinat
Born in Lima in 1974
Lives and works between Gothenburg and Lima
 
Education
2004-2007 Malmö Art Academy. Sweden
2000-2003 The School of Photography and Film. Gothenburg, Sweden.

COLLECTIONS
Malmö Art Museum, Sweden.
Lima Art Museum (MALI), Perú.
Solomon R. Guggenheim archives, NY
MoMa. Museum of Modern Art Library and Archives, NY
Gothenburg City art collection.
Coleccion Hochschild
SELECTED SOLO EXHIBITIONS
2021 – Splendor and fall, Gallery Ginsberg. Lima. Peru.
2019 – The Commissioned Drawings, Gallery Box. Göteborg.
2019 – Vencidos, Gallery Sagrada Mercancia. Santiago, Chile.
2019 – We promise never to wake up, with Jose Carlos Martinat, Gallery Nosco, France.
2017 – Infografia del aprendizaje, Galley Revolver. BA, Argentina
2017 – Infografia del aprendizaje, Gallery Patricia Ready. Santiago, Chile
2016: – El futuro esta en marcha, Gallery Lucia de la Puente, Peru
2016 – Pais con futuro, Monumental Callao. Peru
2015 – Untitled, with Jose Carlos Martinat, Gallery Revolver. Lima, Peru
2013 – We/They… Galery Lucia de la Puente. Lima Peru
2011 – Estructural, Galery Lucia de la Puente. Lima, Peru
2010 – Facts & Figures, Stenasalen. Gothenburg Art Museum. Sweden
2009 – Galería Aura. Lund. Sweden
2009 – Gallery Crystal, Stockholm. Sweden
2009 – Contenedor, Gallery Revolver, Lima, Peru
2008 – Gallery Rum 46, Århus. Danmark
2008 – Gallery 54, No Titulo, Gothenburg – Sweden
2008 Graduation Show . Malmö Fine Art Academy Gallery
2004 – ………. Gallery Punctum. Lima-Perú
2003 – TRANSIT, Göteborgs Konsthallen
2003 – Gallery Pannrummet. Konstepidemin. Gothenburg – Sweden

SELECTED GROUP EXHIBITIONS
2021 – The Little Things That Counts, Marra|Nosco, Brussels
2020 – Contemporary Textil Art, Online Artistshock, Santiago, Chile
2019 – Cronicas Migrantes, Contemporary Art Museum of Lim,a Peru
2019 – Macro, Museum of Contemporary Art in Rome, Italy
2018 – Extractions, Gallery Nosco. Marseille, France
2017 – How to Read El Pato Pascual: Disney's Latin America and Latin America's Disney, Luckman Fine Arts Complex. Los Angeles, CA
2017 – Final de Partida. Galeria Sagrada Mercancia. Saniatgo, Chile
2016 – SOMA-Mexico Iaspis
2016 – Kai- Cuzco Peru, Gästateljé Västra Götaland
2016 – POST / FACIO: "Melancolías de la Violencia". LUM: Lugar de la Memoria, la Tolerancia y la Inclusión Social
2015 – Reverberations. Röda Sten Konsthall. Gothenburg – Sweden
2015 – KAFF 2015 – Kecskemet animation and film festival, Hungary
2014 – Valet, Studio 44. Stockholm
2014 – Base + Velo. Gallery Revolver, Lima, Peru
2014 – Öppet Hus. IASPIS. Stockholm-Sweden
2014- Sight and Soun ds: Peru. Jewish Museum, NewYork
2014 – PINTA Video. New York
2013 – La extensión del soporte, Fundación Telefónica. Lima, Perú
2013 – Videoarte 01, Reopening The Black Box of Technology, MAC, Lima, Perú
2013 – El Deseo o la emergencia de lo privado en lo público, Centro
Cultural España, Lima, Perú
2012 – Basel Miami. Together with Jose Carlos Martinat and Gallery Revolver
2012 – BIM, Bienal de la Imagen de Movimiento,BA, Argentina.
2012 – PeruBa, Ciclo Videoarte y Cine Experimental, Alianza Francesa, Buenos Aires Argentina
2012 – Remesas:13 artistas peruanos en el exterior. Fundación Telefónica, Lima- Perú
2012 -Image Festival # 2: (Re) Evolution. Amman. The French Institute, Jordan
2012 – Casa Tomada, I Bienal de Fotografía, Lima Perú
2011 – El placer es mas importante que la victoria, Gallery Tasneem, Barcelona, Spain.
2010 – Lunds Konsthall Presentation, Lund Konsthall. Sweden
2010 – Melancolías de la Violencia – Micromuseo en Bolivia.
2010 – Quince Aniversario. Gallery Lucia de la Puente. Lima Perú.
2010 – The Bags of Tricks. Intermedia. Glasgow, Scotland.
2010 – ARCO Art Fair. Madrid , España.
2009 – Sharjah Biennial. United Arab Emirates.
2008 – F-rummet. Fundación Edstrandska. Malmo Art Museum. 2008
2008 – Tener Lugar (experiencia, acontecimiento, posibilidad) Lima Art Museum (MALI).
2008 – Supermarket. Stockholm. Suecia
2007 – Wysing Arts Centre. Juntos con "La Culpable". Cambridge
2007 – MDE07. Encuentro Internacional Practicas Artísticas Contemporáneas/ Junto con "La Culpable".
2007 – VII Bienal de Video y Nuevos Medios de Santiago. Chile.
2006 – Viewscapes at the Turn of the Century, Limas Art Museum, Perú
2006 – Gallería 54, Videobuffe, Gothenburg
2006 – Gallería Doga. DNA tour exhibition. Oslo-Norway
2006 – Copenhagen Art Fair, Diesel New Art. Denmark
2006 – Gallería Edition. DNA Tour, Denmark
2006 – Betong Saloon. DNA Tour Austria.
2006 – KargArt. Video Art Show. Istanbul
2006 – Adelante, Video screening. Panora. Malmö
2005 – Invited, Gallery Murray-Guy. NY, USA
2004 – Video-Zone. 2nd International,Video Art Biennial in Tel-Aviv
2004 – Gallería Skarstedt. "Conjuros" . Stockholm.
2003 – Göteborg Konsthallen, H.F.F Examens Utställning
2003 – Salo Museo de Arte, Opening Hours, Museo para Todos. Salo-
Finlandia Tour- exhibition.
2003 – VI Bienal de Video y Nuevos Medios. Chile.
2003 – 7th Video Art Festival. Lima –Perú.
2002 – Konsthallen Röda Sten "Situation 10p" Gothenburg.
2002 – Museo Nacional de Arte "Opening Hours"- Museo para Todos.
Dinamarca Tour Exhibition, Suecia-Finlandia- Noruega
2001 – Galleri Box "Cash box". Gothenburg
Warning
: Undefined array key "type" in
/home/www/vigilgonzales.com/wp-content/themes/bricks/includes/integrations/dynamic-data/providers/provider-jetengine.php
on line
520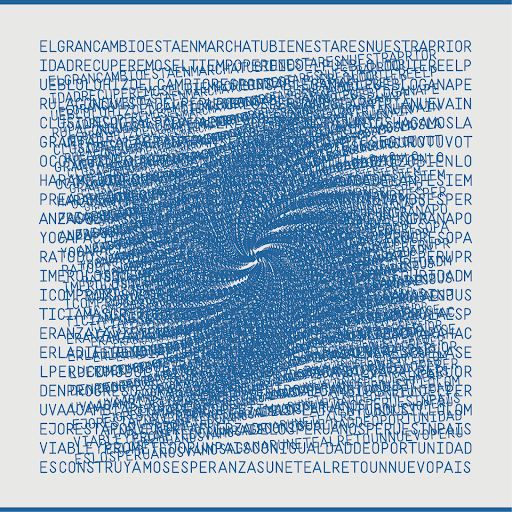 Print on aluminum plate
80 x 80 cm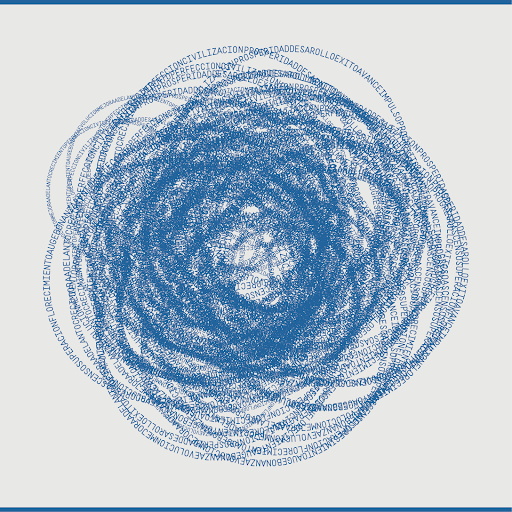 Digital print on aluminum plate
80 x 80 cm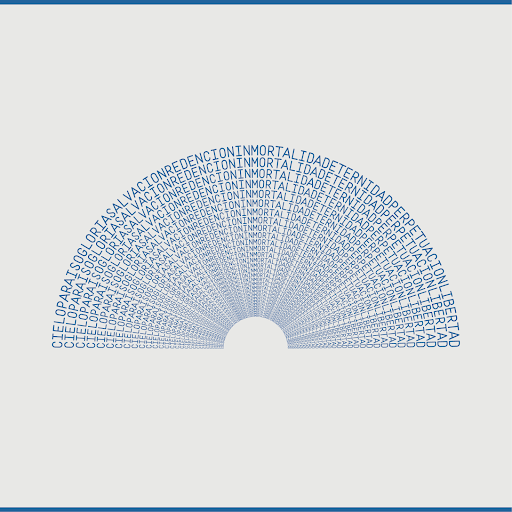 Offset print on aluminum plate
80 x 80 cm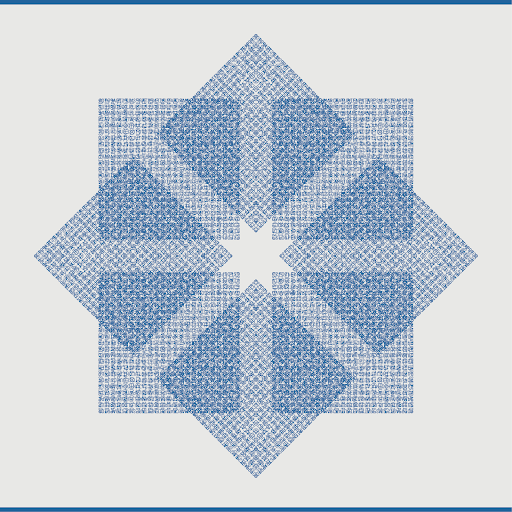 Offset print on aluminum plate
80 x 80 cm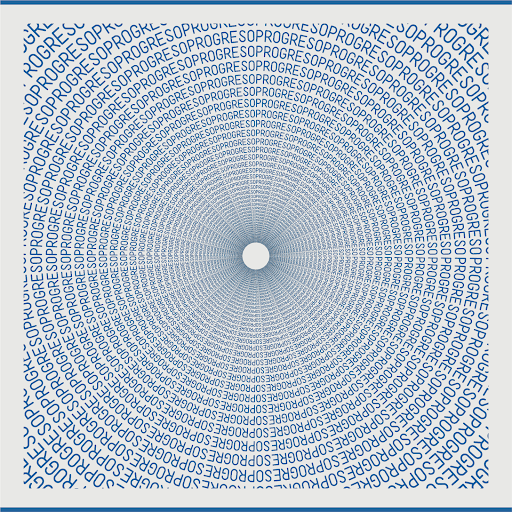 Offset print on aluminum plate
80 x 80 cm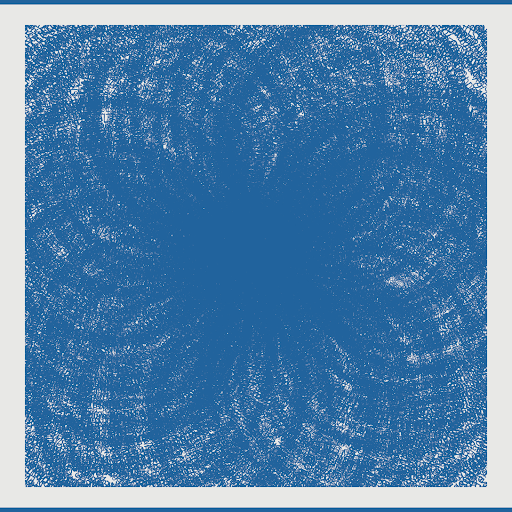 Offset print on aluminum plate
80 x 80 cm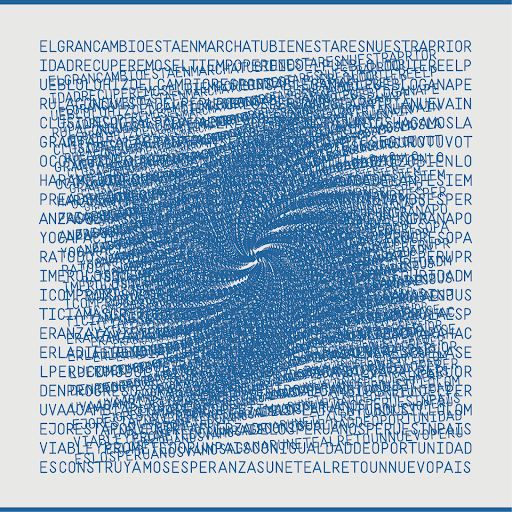 País con futuro, 2023
Print on aluminum plate
80 x 80 cm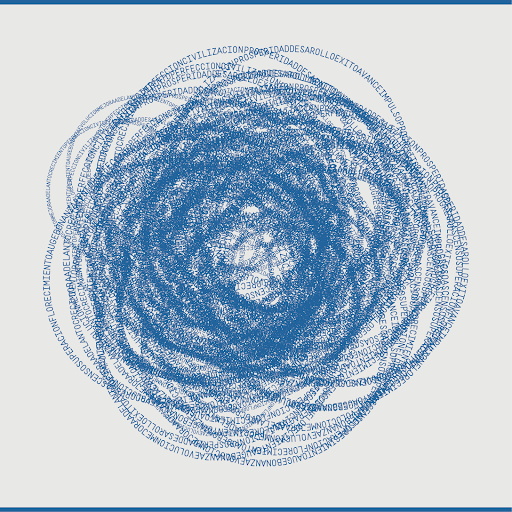 Progreso VI, 2023
Digital print on aluminum plate
80 x 80 cm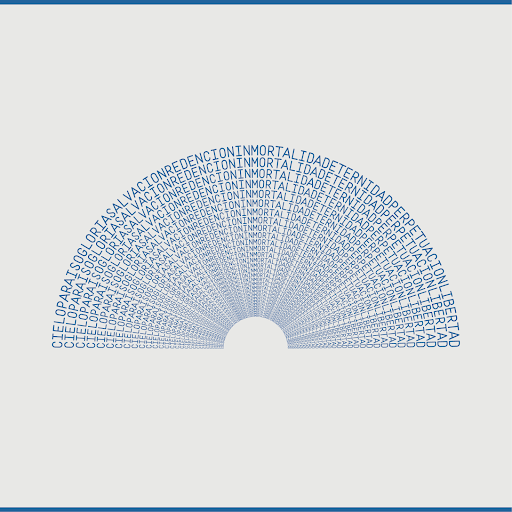 Eter, 2023
Offset print on aluminum plate
80 x 80 cm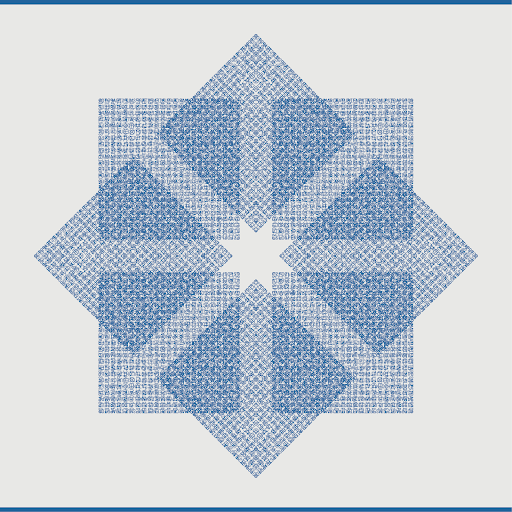 Voto, 2023
Offset print on aluminum plate
80 x 80 cm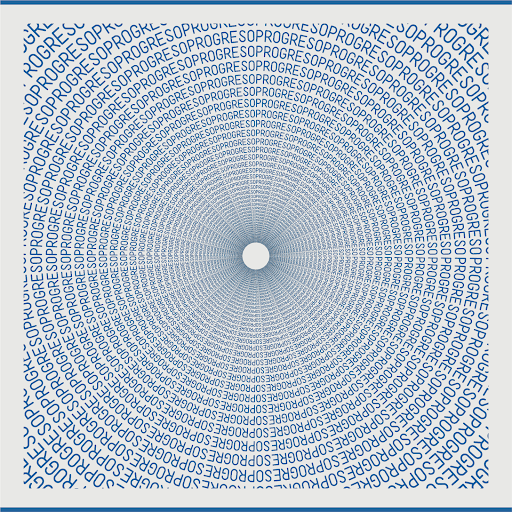 Progreso II, 2023
Offset print on aluminum plate
80 x 80 cm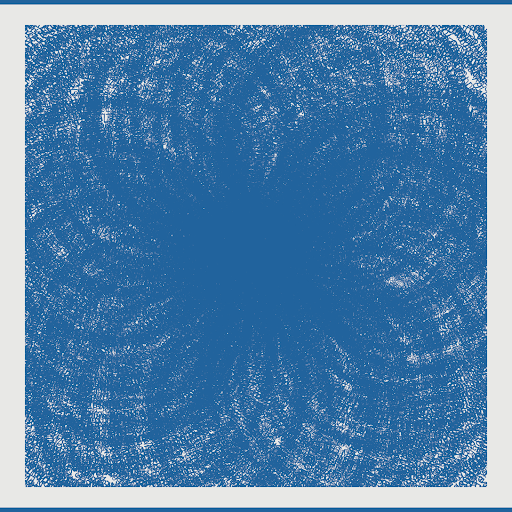 Mandala, 2023
Offset print on aluminum plate
80 x 80 cm